4 Elements II
Misfortune has befallen the magic kingdom again! A careless charm made the formerly wondrous ancient world overcast, beset with darkness and despair. Four fairies of the elements were deprived of their magic power. Be the hero the kingdom seeks: set the fairies of earth, air, fire and water free, and restore the book of magic in the sequel to the renowned puzzle game!
64 unique match-3 levels
Tons of brain-teasers
Set the fairies free!
City of Secrets
After he falls down a hole in your basement, you must Save Rex from a City of Secrets in this incredible Adventure game! Not only has Rex found a city of mole-people, but he's also been charged with espionage! Find useful items that you'll use as you solve puzzles and try to free Rex before it's too late! Scour gorgeous levels and save your best friend before he's convicted of a crime he didn't commit in City of Secrets!
Explore a city of mole-people
Go on an underground adventure
Save Rex from a City of Secrets!
Vagrant Hearts 2
Valmor has been defeated and the Brotherhood has restored its reputation, but difficult times are approaching in Vagrant Hearts 2! Weeks after disappearing, Scarllet and Wyatt are found in Dark Azulel, a land forgotten by the government. These islands are governed by no one and are full of danger. A mysterious and dangerous group called the Black Scepters are up to no good, and it's up to you to stop them in Vagrant Hearts 2!
Hidden dungeons
Incredible weapons
Stop the Black Scepters!
Play Vagrant Hearts
iPhone/iPad/Android Games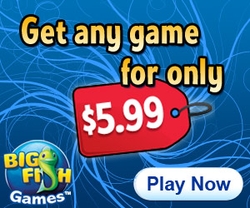 Recommended Sites