Mirrors & Reflections Puzzles by

Frozax Games
In this logic puzzle game, place mirrors to direct the lasers to the proper exit!
Guess the orientation of the mirrors with logic only. No random moves.
Can you solve the 1040 levels of increasing difficulty?
Features:
1040 levels for beginners and experts
Free unlimited use of hints when you are stuck
Collect a star in each level
The game is available in English, French, Italian, German, Spanish, Brasilian/Portugese, Dutch, Russian, Chinese, Japanese and Korean.
Corpatros: The Hidden Village
Frank Winters discovered an archaeological dig in a mysterious village called Corpatros—and immediately afterwards he vanished, never to return home. His daughter Alice, who was just a young girl when her father disappeared, is now a grown woman on the hunt for answers. When Alice receives a mysterious letter on the 20th anniversary of her father's disappearance, she decides to travel to Corpatros to find out the truth. Though Corpatros appears vacant and deserted at the time of her arrival, she soon advances through the village and discovers a whole new world, and her hopes linger on one question: Could her father still be alive in such a strange place? Unique and intriguing plot Discover the secrets of a deserted village! Investigate your father's disappearance!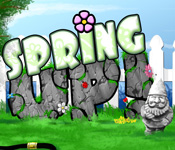 Spring Up! by

Frozax Games
The realistic physics of Spring Up! offer a unique experience with bouncing balls and bricks! Clear the 72 levels of 12 worlds by launching balls on color-matching elements. Try to use the blow of the fans, therebounds of the bumpers, the teleporters and various dynamic items to guide the balls. Once you hit the pegs, you still have to catch them using a user-controlled paddle to get more points. Many power-ups can help you by upgrading your paddle or increasing your score multiplier. Using credits won by making big plays and combos, you can buy around 50 upgradables items for your own customizable garden, such as trees, statues, fountains, flowers and much more! Upload your hiscores on Internet and compare your points and accuracy to other players.
Play
Spring Up!

on your favorite platform
iPhone/iPad/Android Games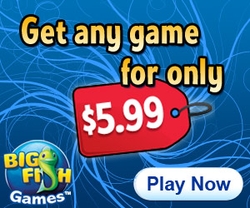 Recommended Sites