All My Gods
Lead Saturn's son to the top of the Pantheon and help him become a mighty god in All My Gods! When Saturn decides to retire, he wants his son to take his place. The council of the gods respectfully accepts his will and welcomes an heir to take Saturn's place on one condition: He has to prove that he is worthy of their trust and divine powers he is about to receive. Outsmart the other gods who would try to stop you in All My Gods, an incredible Strategy game!
Help a small village prosper
Use incredible powers
Become a mighty god!
Ghost Towns: The Cats of Ulthar
Upon arriving in a strange city, you find the citizens ready to burn Menes at the stake in Ghost Towns: The Cats of Ulthar! Wander the streets of Ulthar and discover what Menes did that got him in so much trouble in this incredible Hidden Object Puzzle Adventure game. Find out why the citizens worship cats from ancient times and try to save Menes from his grizzly fate in Ghost Towns: The Cats of Ulthar!
Save Menes from the stake
Explore the strange city of Ulthar!
For a more in depth experience, check out the Collector's Edition
Get the Strategy Guide!
Check out our Blog Walkthrough
Rescue Team 2
Rebuild the devastated islands as you take control of the Rescue Team in this fantastic Time Management game! After a terrifying tornado leaves storms through the islands, it's up to the Rescue Team to save the day and save lives. Use strategy to figure out the quickest way to complete your goals, and then race against the clock to remove debris, repair bridges, put out fires, and protect the civilians in Rescue Team 2!
Protect the civilians!
Race against the clock!
Rebuild the devastated islands!
Play Rescue Team
iPhone/iPad/Android Games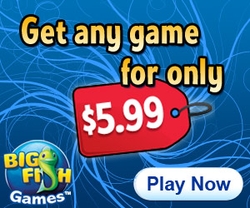 Recommended Sites