Around the World by

Frozax Games
Prepare yourself for a trip Around the World with this original block-matching puzzle game! During your tour, progressively discover wonders of ten cities by completing the levels on time!
Around the World features 100 levels organized in 20 different layouts with many powerful power-ups. You will gather up to 18 awards by performing matches and combos!
There are three different game modes: Adventure, Relaxing (unending game) and Quick Game. Become famous with the online hiscores table (try to get your name right here!). Play with your family using player profiles and saved games.
Play
Around the World

on your favorite platform
Sparkling Amber
Help Amber expand her Jewel Shop! Keep your eye on the clock as you hurry to find the perfect jewels for your customers and replenish the counters after each sale! Meet fun and eccentric shoppers, craft unique and beautiful jewels for the king, and grow your business in this exciting Time-Management game! Can you keep up with the droves of capricious customers? Five unique venues Progressively challenging gameplay Grow your business!
Dark Parables: The Final Cinderella
For decades, a mysterious witch, known as the evil Godmother, has been hunting maidens in search of the legendary "Cinderella." Play as the fabled detective, rescue the Final Cinderella from the evil Godmother's clutches, and stop her evil plans to conquer the world! Check out our Blog Walkthrough Get the Strategy Guide! For a more in depth experience, check out the Collector's Edition
High Scores
| | | |
| --- | --- | --- |
| 1. | mehdi | 3364380 |
| 2. | PATRICK | 3189840 |
| 3. | jpp | 2658870 |
| 4. | ls | 2298000 |
| 5. | Laurel | 2257890 |
| 6. | desciple78073 | 2085240 |
| 7. | Brianne | 2068860 |
| 8. | sigurd | 1919930 |
| 9. | sig | 1821030 |
| 10. | Meak | 1707650 |
iPhone/iPad/Android Games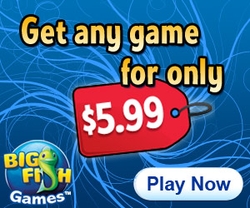 Recommended Sites