Awakening: The Dreamless Castle
After Awakening in a mysterious castle it's up to you to collect clues and valuable items needed to solve perplexing puzzles and escape! Listen to your fairy friend as she guides you towards the exit. Play fun minigames and solve clever locks to make it to the next room in the castle. Use your Hidden Object skills to search for the next hint and discover a young Princess' destiny in Awakening: The Dreamless Castle.
Gorgeous graphics
Escape the castle!
Check out our Blog Walkthrough
Get the Strategy Guide!
Around the World by

Frozax Games
Prepare yourself for a trip Around the World with this original block-matching puzzle game! During your tour, progressively discover wonders of ten cities by completing the levels on time!
Around the World features 100 levels organized in 20 different layouts with many powerful power-ups. You will gather up to 18 awards by performing matches and combos!
There are three different game modes: Adventure, Relaxing (unending game) and Quick Game. Become famous with the online hiscores table (try to get your name right here!). Play with your family using player profiles and saved games.
Play
Around the World

on your favorite platform
Aaron Crane: Paintings Come Alive
Find Aaron's missing father and discover the meaning behind his eerie paintings in Aaron Crane: Paintings Come Alive! Aaron's father paints spooky images from his subconscious and no one seems to know what they mean. Suddenly, he disappears and it's up to Aaron to track him down! Finding an address on one of the paintings, Aaron has found his first clue and must now go on an amazing adventure in this incredible Hidden Object Puzzle Adventure game.
Explore eerie paintings
Scour gorgeous locations
Find Aaron's missing father!
iPhone/iPad/Android Games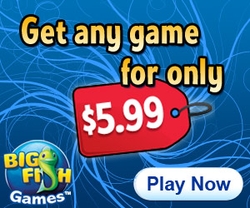 Recommended Sites