Awakening: The Dreamless Castle
After Awakening in a mysterious castle it's up to you to collect clues and valuable items needed to solve perplexing puzzles and escape! Listen to your fairy friend as she guides you towards the exit. Play fun minigames and solve clever locks to make it to the next room in the castle. Use your Hidden Object skills to search for the next hint and discover a young Princess' destiny in Awakening: The Dreamless Castle.
Gorgeous graphics
Escape the castle!
Check out our Blog Walkthrough
Get the Strategy Guide!
All My Gods
Lead Saturn's son to the top of the Pantheon and help him become a mighty god in All My Gods! When Saturn decides to retire, he wants his son to take his place. The council of the gods respectfully accepts his will and welcomes an heir to take Saturn's place on one condition: He has to prove that he is worthy of their trust and divine powers he is about to receive. Outsmart the other gods who would try to stop you in All My Gods, an incredible Strategy game!
Help a small village prosper
Use incredible powers
Become a mighty god!
The Agency of Anomalies: Mystic Hospital
Become a special agent and investigate a military hospital that hosted a variety of terrifying experiments in The Agency of Anomalies: Mystic Hospital! Discover the monstrosities that soldiers, doctors, and nurses have been transformed into, as you explore every single room of the hospital. Dive into this dark Hidden Object Puzzle Adventure game and stop a dimensional vortex from destroying the world!
Fantastic locations
Terrifying creatures
For a more in-depth experience, check out the Collector's Edition!
Get the Strategy Guide!
Check out our Blog Walkthrough
iPhone/iPad/Android Games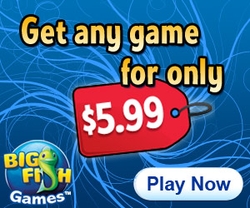 Recommended Sites