Borgia: Faith and Fear
Travel to Florence and treat your old friend's mysterious illness in Borgia: Faith and Fear! Basilius Valentius is a medic from the monastery of Camaldoli who is off to tend to his friend Lorenzo. Shortly after arriving, however, Lorenzo dies and Basilius discovers evidence suggesting foul play. Determined to find the culprit, Basilius begins a dangerous mission. Discover the truth and survive a power struggle in 15th century Rome in Borgia: Faith and Fear!
Investigate a murder
Find the culprit
Explore historic Rome!
Mystery Case Files: Ravenhearst ®
Rumors surrounding the history of stately Ravenhearst Manor have circulated for decades. The recently acquired diary of Emma Ravenhearst may hold the key to unraveling the tale behind this unsettling place, yet the pages are missing. Players assume the role of Master Detective to unlock secrets held within Ravenhearst ®, scouring a myriad of enchanting rooms in the manor for cleverly hidden clues. Locating and assembling diary pages helps tell the story of the house and, ultimately, unlock the mystery.
Dozens of puzzles to solve.
Thousands of unique items to find
Get the Strategy Guide
New - MCF: Return To Ravenhearst!
Get help at our Forums
Gemaica
Unlock magical islands in Gemaica and discover incredible treasures in this fun Puzzle Adventure game! Join the quest to save the world and restore peace and harmony to the world by solving a mystery somewhere amidst the vast seas. Loot, explosives, and wild creatures are waiting to be found. Unlock amazing achievements, wield incredible powerups, and lead the way to victory in Gemaica!
Unlock amazing islands
Save the world
Discover magical treasures!
iPhone/iPad/Android Games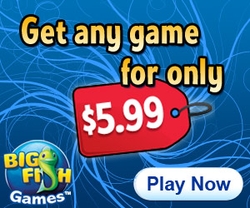 Recommended Sites