Don't Feed the Trolls by

Frozax Games
You will need sharp reflexes to feed the bears while avoiding the trolls getting in your way. Don't get scared and chase the trolls away with huge slaps! Using intuitive gestures (tap to feed, swipe to slap), Don't Feed the Trolls brings you four different game modes:
Classic: You have 40 seconds to get the three stars in each level. You will then unlock more levels and progressively discover new characters.
Time Attack: 100 bears appear and you must feed them as fast as possible. Tip: to reach high scores, use both hands!
Slap Party: A lot of trolls appear in waves, faster and faster. You need to slap them all!
Versus (two players): On the split screen, you must feed your bears before your opponent to win the round.
With an
accessible gameplay
(Tap to feed the bears, swipe to slap the trolls), Don't Feed the Trolls let you discover amazing characters, such as the speedy bear, the sneaky troll (with a bear mask), the king troll and many more...
The game also has
achievements
and
leaderboards
for every game mode. They are integrated into
Game Center
on iPhone, iPad and iPodTouch.
More than 650,000 trolls have been slapped and 3.5 million bears fed already (click for real-time stats)!
Corpatros: The Hidden Village
Frank Winters discovered an archaeological dig in a mysterious village called Corpatros—and immediately afterwards he vanished, never to return home. His daughter Alice, who was just a young girl when her father disappeared, is now a grown woman on the hunt for answers. When Alice receives a mysterious letter on the 20th anniversary of her father's disappearance, she decides to travel to Corpatros to find out the truth. Though Corpatros appears vacant and deserted at the time of her arrival, she soon advances through the village and discovers a whole new world, and her hopes linger on one question: Could her father still be alive in such a strange place? Unique and intriguing plot Discover the secrets of a deserted village! Investigate your father's disappearance!
Left in the Dark: No One on Board
Left in the Dark: No One on Board is a hidden-object puzzle-adventure game with a moody ambience and creepy setting. Private Detective Charlotte Austin knew this case was going to be an odd one after reading the letter from the Mayor of Portsmouth. In it, he asks her to solve the mystery of a ship that disappeared at sea and then reappeared a few weeks later with neither crew nor cargo. Her initial attempts to draw logical conclusions based on the evidence fail utterly. Charlotte realizes there may be something to the curse the local press is writing about. After encountering a hooded figure with a hook on a supposedly abandoned ship in a series of eerie events, she fears the mystery is much darker and deeper than she originally thought. Charlotte has to discover what connects the ship's disappearance with Devil's Island and a family's unsolved murder. But will she find the allies she needs to break the Curse of the Traveler? Get the Strategy Guide! Check out our Blog Walkthrough Unique puzzles with different difficulty levels Gripping storyline Unique hand-drawn art
iPhone/iPad/Android Games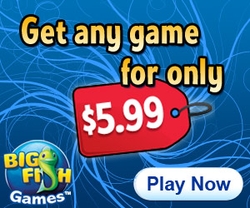 Recommended Sites