Don't Feed the Trolls by

Frozax Games
You will need sharp reflexes to feed the bears while avoiding the trolls getting in your way. Don't get scared and chase the trolls away with huge slaps! Using intuitive gestures (tap to feed, swipe to slap), Don't Feed the Trolls brings you four different game modes:
Classic: You have 40 seconds to get the three stars in each level. You will then unlock more levels and progressively discover new characters.
Time Attack: 100 bears appear and you must feed them as fast as possible. Tip: to reach high scores, use both hands!
Slap Party: A lot of trolls appear in waves, faster and faster. You need to slap them all!
Versus (two players): On the split screen, you must feed your bears before your opponent to win the round.
With an
accessible gameplay
(Tap to feed the bears, swipe to slap the trolls), Don't Feed the Trolls let you discover amazing characters, such as the speedy bear, the sneaky troll (with a bear mask), the king troll and many more...
The game also has
achievements
and
leaderboards
for every game mode. They are integrated into
Game Center
on iPhone, iPad and iPodTouch.
More than 650,000 trolls have been slapped and 3.5 million bears fed already (click for real-time stats)!
Beware Planet Earth!
"Beware Planet Earth!" Heed the warning from the red planet, Earthlings! Our beloved globe is about to fall victim to a Martian strike against our single most valuable resource: cows! Protect Barney's bovine beauties in this colorful and whimsical tower defense game. Build an effective defense using towers, traps and objects, and fire your raygun at the green men. Help us repel the Martian invasion! Full Story Mode with 18 bonus challenges! 20 whacky machines, including the Helicowpter! Over 20 quirky Martians, from the Metalhead to the Ninja!
Awakening: The Skyward Castle
Awakening: The Skyward Castle tells the tale of young Princess Sophia, who awakens from a magical century-long slumber into a land threatened by an ancient evil. Braving the dangers of an unfamiliar world, Princess Sophia has travelled far to discover the fate of her exiled kingdom. Having no magic of her own in a land built with living magic, she must overcome the many foes, perils and obstacles with her wit, skill and allies. Can Princess Sophia lift the curse that plagues her people? Find out in this epic conclusion! Complete the first Awakening series Colorful locations and characters Check out our Blog Walkthrough Get the Strategy Guide! For a more in-depth experience, check out the Collector's Edition!
iPhone/iPad/Android Games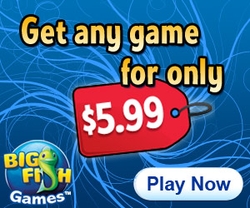 Recommended Sites