Mirrors & Reflections Puzzles by

Frozax Games
In this logic puzzle game, place mirrors to direct the lasers to the proper exit!
Guess the orientation of the mirrors with logic only. No random moves.
Can you solve the 1040 levels of increasing difficulty?
Features:
1040 levels for beginners and experts
Free unlimited use of hints when you are stuck
Collect a star in each level
The game is available in English, French, Italian, German, Spanish, Brasilian/Portugese, Dutch, Russian, Chinese, Japanese and Korean.
Around the World by

Frozax Games
Prepare yourself for a trip Around the World with this original block-matching puzzle game! During your tour, progressively discover wonders of ten cities by completing the levels on time!
Around the World features 100 levels organized in 20 different layouts with many powerful power-ups. You will gather up to 18 awards by performing matches and combos!
There are three different game modes: Adventure, Relaxing (unending game) and Quick Game. Become famous with the online hiscores table (try to get your name right here!). Play with your family using player profiles and saved games.
Play
Around the World

on your favorite platform
Gardenscapes: Mansion Makeover
Welcome back to Gardenscapes! Having restored the garden to its beauty and grandeur, it's high time to have some guests over to show off! Thankfully, the mansion has a spacious hall for everyone to gather. The only problem is that the hall is in quite a dilapidated state: the wallpaper is curling and peeled, the fireplace cold and broken, and heaps of old newspapers lie scattered about. It's time to roll up the old sleeves once more, and with the heroic assistance of Austin the butler, turn the hall into a masterpiece! 60 unique items for interior design Animated screensaver and original soundtracks Turn the hall into a masterpiece! Play Gardenscapes
iPhone/iPad/Android Games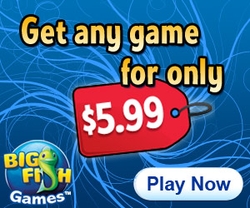 Recommended Sites