Grave Mania: Undead Fever
After the dead start to rise, Funeraria Loca sees their funeral parlor business go down the tubes! Find a new way to put them to rest in Grave Mania: Undead Fever, an incredible Time Management game. After the people of Pastryport are turned into zombies, it's up to you to put them underground! Fix up the undead and put them back in their graves to collect big bucks and upgrade the parlor in Grave Mania: Undead Fever!
Run a funeral parlor
Fix up the undead
Put zombies to rest!
White Haven Mysteries
After waking up in an abandoned building, you find that you've been drugged and cannot remember who you are! Find the antidote before it's too late in White Haven Mysteries! As a mysterious man taunts you with his experiments, you must use your wits to figure out your identity and figure out where you are. Find Hidden Objects in chilling scenes, pick apart puzzles, and make it to safety in White Haven Mysteries!
Escape from White Haven
Scour Hidden Object scenes
For a more in depth experience, check out the Collector's Edition
Get the Strategy Guide!
Check out our Blog Walkthrough
Mahjong Legacy of the Toltecs
Become the greatest Mahjong player as you enter the fantastic world of Mahjong: Legacy of the Toltecs! Search for an ancient powerful artifact that will help you find incredible treasures. Overcome obstacles, obtain the magical mana, and gain honor and fame from your adventures. Take on countless levels full of beautiful graphics, relaxing music, and an intriguing atmosphere in Mahjong: Legacy of the Toltecs!
Search for an artifact
Obtain the mana
Master Mahjong!
iPhone/iPad/Android Games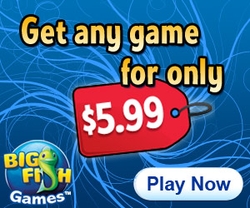 Recommended Sites