Hashi Puzzles: Bridges & Islands by

Frozax Games
Hashiwokakero (also called Ai-Ki-Ai, Bridges or Chopsticks) is the new sudoku-like game that will keep you entertained for hours! Try to complete the 420 levels of this logic puzzle game!
Features:
420 Levels organized in packs
5 different board sizes of increasing difficulty
Each level has a unique solution, no random move or bogus level
Hints available if you are stuck
Collect stars by completing levels without using hints
Press / Reviews
The Indie Mine - " A solid, traditional puzzle experience.", Brandon Schmidt
Azada: In Libro
Save the three worlds contained inside of a magical book in Azada: In Libro! After being approached by a notary and being informed of an inheritance, you travel off to Prague and find the magical book. One of Azada's guardians, Titus, informs you that you have been chosen to save the different worlds, so you're off on an incredible adventure! Stop an evil magician from conquering Azada and protect the guardians in this incredible Hidden Object Puzzle Adventure game!
Explore three worlds
Stop the dark magician
For a more in depth experience, check out the Collector's Edition
Get the Strategy Guide!
Check out our Blog Walkthrough
Maestro: Notes of Life
Stop the young prodigy and save everyone from his evil plans in Maestro: Notes of Life! A missing girl has been lured away by evil music and now it's up to you to save her in this incredible Hidden Object Puzzle Adventure game. Find the source of the music by scouring beautiful locations and put an end to the deadly tune. Solve tricky puzzles to become a hero and complete your journey in Maestro: Notes of Life!
Find a missing girl
Silence the hypnotizing music
For a more in-depth experience, check out the Collector's Edition!
Get the Strategy Guide!
Check out our Blog Walkthrough
iPhone/iPad/Android Games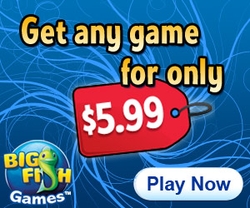 Recommended Sites