Haunted Past: Realm of Ghosts
You've inherited a home, only to discover restless spirits lurk, and only you can hear them. Years ago, a woman plummeted from an attic window to her doom, now she haunts her former home from another realm. Help her with her unfinished business and put her soul to rest in this incredible Hidden Object Puzzle Adventure game. Commune with the dead, and solve the mystery of Emily's demise. All is not as it seems in Haunted Past: Realm of Ghosts.
Appease the spirits
Communicate with Emily
Explore another realm
For a more in-depth experience, check out the Collector's Edition!
Three Musketeers Secret: Constance's Mission
Experience the classic tale of the Three Musketeers from Constance's eyes as she works as a secret agent for the queen in Three Musketeers Secrets: Constance's Mission! Help Constance as she not only inspires Gascony with her love, but takes on danger and saves the lives of the queen and D'Artagnan. Explore gorgeous scenes and live through an incredible tale in Three Musketeers Secrets: Constance's Mission!
Protect the queen
Help the Three Musketeers
Discover Constance's secret!
Fruit Mania
Survive Fruit Mania in this incredible, unique, and fun Match 3 game! Stop the bugs from eating your fruit by clearing the level and using terrific traps that you unlock by matching the different fruits. With countless levels and challenging gameplay, Fruit Mania is sure to keep you entertained for hours. Grow different trees to earn powerful new weapons like the Blade and Smart Bomb. Can you destroy the bugs and survive?
Destroy the bugs
Protect your fruit
Survive Fruit Mania!
iPhone/iPad/Android Games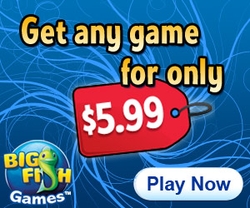 Recommended Sites