Mahjong Legacy of the Toltecs
Become the greatest Mahjong player as you enter the fantastic world of Mahjong: Legacy of the Toltecs! Search for an ancient powerful artifact that will help you find incredible treasures. Overcome obstacles, obtain the magical mana, and gain honor and fame from your adventures. Take on countless levels full of beautiful graphics, relaxing music, and an intriguing atmosphere in Mahjong: Legacy of the Toltecs!
Search for an artifact
Obtain the mana
Master Mahjong!
Rescue Team 2
Rebuild the devastated islands as you take control of the Rescue Team in this fantastic Time Management game! After a terrifying tornado leaves storms through the islands, it's up to the Rescue Team to save the day and save lives. Use strategy to figure out the quickest way to complete your goals, and then race against the clock to remove debris, repair bridges, put out fires, and protect the civilians in Rescue Team 2!
Protect the civilians!
Race against the clock!
Rebuild the devastated islands!
Play Rescue Team
Around the World by

Frozax Games
Prepare yourself for a trip Around the World with this original block-matching puzzle game! During your tour, progressively discover wonders of ten cities by completing the levels on time!
Around the World features 100 levels organized in 20 different layouts with many powerful power-ups. You will gather up to 18 awards by performing matches and combos!
There are three different game modes: Adventure, Relaxing (unending game) and Quick Game. Become famous with the online hiscores table (try to get your name right here!). Play with your family using player profiles and saved games.
Play
Around the World

on your favorite platform
iPhone/iPad/Android Games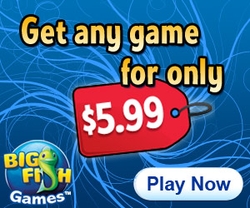 Recommended Sites