Mirrors & Reflections Puzzles by

Frozax Games
In this logic puzzle game, place mirrors to direct the lasers to the proper exit!
Guess the orientation of the mirrors with logic only. No random moves.
Can you solve the 1040 levels of increasing difficulty?
Features:
1040 levels for beginners and experts
Free unlimited use of hints when you are stuck
Collect a star in each level
The game is available in English, French, Italian, German, Spanish, Brasilian/Portugese, Dutch, Russian, Chinese, Japanese and Korean.
Nightmares from the Deep: The Siren's Call
Nightmares from the Deep: The Siren's Call is the sequel of the smash hit Nightmares from the Deep: The Cursed Heart. It is an epic adventure story with an exciting plot, outstanding puzzles, and unforeseeable depths of twists and turns. When Sarah Black, the curator of the Caribbean Naval Museum, receives a package from a mysterious messenger, she is unwittingly drawn into an ancient conflict. Moments after she opens the package to reveal an artifact, assailants descend on the museum and rob her of it. She can hardly believe that this is the beginning of a new nightmare from the deep! After blacking out in the museum, Sarah finds herself on the shores of Kingsmouth, a forgotten fishing town with an incredible secret. The would-be messenger reveals the sad truth: he and the rest of the town's denizens are suffering from a curse that is gradually turning them into aquatic creatures. A curse that was cast by two powerful beings: the mayor, Murray, and the sea-devil: Davy Jones. Get the Strategy Guide! Check out our Blog Walkthrough For a more in depth experience, check out the Collector's Edition
Imperial Island: Birth of an Empire
Help Emperor Omadan rebuild a prosperous empire in Imperial Island: Birth of an Empire! The wise Emperor Omadan once ruled over a great empire. The territory flourished, bringing joy to its people and arousing envy in Omadan's enemies. After many years of prosperity, the enemies of his great empire launched a relentless invasion. To avoid the destruction of his people, the Emperor made a difficult but wise decision. He fled along with all of the survivors to seek a land where his empire could begin anew. Help Emperor Omadan on his quest to reconstruct his lost empire in this gripping Match 3 game! Discover over 60 unique buildings Enjoy brilliant artwork Unlock all of the achievements!
iPhone/iPad/Android Games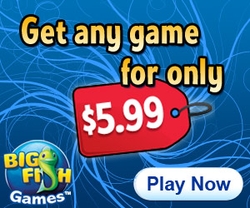 Recommended Sites