Midnight Mysteries: Haunted Houdini Deluxe
When Houdini's promises of contact from beyond go unkept, his wife comes to you in a final plea to unravel his mysterious passing in Midnight Mysteries: Haunted Houdini Deluxe! When he promised his wife that he would try to reach her from the afterlife, it was seen as the ultimate stunt. But after years of séances, Bess was never able to reach Harry in this life or the next, and her spirit has come to you in a final plea to reunite her with her partner! Deluxe games include an Integrated Strategy Guide!
Meet other apparitions
Help Bess contact her love
Unravel Houdini's mysterious death!
Check out the Blog Walkthrough
Allora and The Broken Portal
A powerful wizard has been sucked into a portal and is lost! Only you can save him from a terrible fate in Allora and the Broken Portal! Approached by an Elf girl and a rodent friend, it is up to the eyes of a human to solve perplexing puzzles and collect the valuable crystals that power the portal. Use your Hidden Object Puzzle Adventure talents to travel to Faraway Forest and collect the necessary items and save the wizard!
Fantastic gameplay
Incredible graphics
Repair the Broken Portal!
Check out our Blog Walkthrough
Otherworld: Spring of Shadows
Use a mystical locket to explore a magical world and save a young girl in Other world: Spring of Shadows! After buying a quaint house in the country side, you embark on an incredible adventure. With help from magical creatures, find and save Fiona before it's too late! Find the menacing shadow that took Fiona and return her to our world. Solve inventive puzzles and discover secrets in Otherworld: Spring of Shadows, a fun Hidden Object Puzzle Adventure game.
Explore a magical world
Stop the evil shadow
For a more in-depth experience, check out the Collector's Edition!
Get the Strategy Guide!
Check out the Blog Walkthrough
iPhone/iPad/Android Games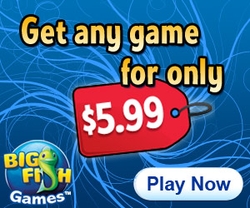 Recommended Sites