Mirrors & Reflections Puzzles by

Frozax Games
In this logic puzzle game, place mirrors to direct the lasers to the proper exit!
Guess the orientation of the mirrors with logic only. No random moves.
Can you solve the 1040 levels of increasing difficulty?
Features:
1040 levels for beginners and experts
Free unlimited use of hints when you are stuck
Collect a star in each level
The game is available in English, French, Italian, German, Spanish, Brasilian/Portugese, Dutch, Russian, Chinese, Japanese and Korean.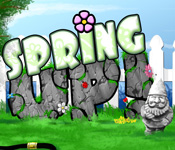 Spring Up! by

Frozax Games
The realistic physics of Spring Up! offer a unique experience with bouncing balls and bricks! Clear the 72 levels of 12 worlds by launching balls on color-matching elements. Try to use the blow of the fans, therebounds of the bumpers, the teleporters and various dynamic items to guide the balls. Once you hit the pegs, you still have to catch them using a user-controlled paddle to get more points. Many power-ups can help you by upgrading your paddle or increasing your score multiplier. Using credits won by making big plays and combos, you can buy around 50 upgradables items for your own customizable garden, such as trees, statues, fountains, flowers and much more! Upload your hiscores on Internet and compare your points and accuracy to other players.
Play
Spring Up!

on your favorite platform
Big City Adventure: Tokyo
The latest chapter in the hit hidden object series is here! Explore mighty Tokyo, the world's largest metropolis! An amazing mix of the ancient and ultra-modern will delight your senses. Search for thousands of cleverly hidden items around the historic sites and play a bunch of fun mini-games along the way. Collect 60 postcards containing fascinating and obscure facts about Tokyo and its history, plus, earn 60 cool mementos from the amazing scenes you'll visit. 120 rounds of hidden object and mini-game fun! Start your trip of a lifetime today. Beautiful art design and sound Play in timed mode or relaxed mode Discover Tokyo and its history! Play Big City Adventure: Paris
iPhone/iPad/Android Games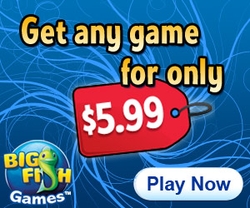 Recommended Sites