Mystery Case Files®: Escape from Ravenhearst
You lived through their side of the story—now live through his!Return once more to the haunted grounds of Ravenhearst Manor to uncover new details about this poignant saga. What you find could very well be the final chapter of this riveting story—if you escape.This is an intense psychological thriller that may reveal deep-seated fears. Not for the young or faint of heart. Consider yourself warned. Please note: This is the biggest and most intense offering from the Big Fish Games Studios to date. If you are not sure if your computer will be able to handle the game, please try it before you buy it!
Experience Charles' story
Escape from Ravenhearst!
For a more in-depth experience, check out the Collector's Edition!
Get the Strategy Guide!
Check out our Blog Walkthrough
Grave Mania: Undead Fever
After the dead start to rise, Funeraria Loca sees their funeral parlor business go down the tubes! Find a new way to put them to rest in Grave Mania: Undead Fever, an incredible Time Management game. After the people of Pastryport are turned into zombies, it's up to you to put them underground! Fix up the undead and put them back in their graves to collect big bucks and upgrade the parlor in Grave Mania: Undead Fever!
Run a funeral parlor
Fix up the undead
Put zombies to rest!
Elementary My Dear Majesty
The king's daughter has turned into a man-eating monster, and either you find the cure, or it's off with your head in Elementary My Dear Majesty! Explore gorgeous 3D locations and solve cunning puzzles to learn the truth behind the princess' less than fashionable new look. Scour amazing Hidden Object scenes and solve tricky Puzzles to find a cure and save yourself from a beheading in Elementary My Dear Majesty!
Search for a fix
Save your own life
Cure the king's daughter!
iPhone/iPad/Android Games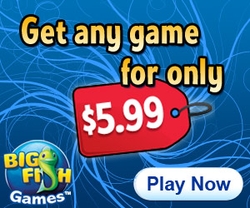 Recommended Sites