Orczz
Protect the Kingdom of Whiteleaf from an invading Orc Horde in Orczz, a fun and exciting Strategy game! Whiteleaf is world renowned for its delicious honey wine and now relies on you to protect their delicious mead from the terrifying Orczz. Command the brave Knights of the Order of the Mug against the legions of villains and save the day! Master minigames, unlock achievements, and command tons of different units in Orczz!
Command the brave Knights
Stop the invading Orczz
Protect Whiteleaf
Syberia - Part 1
[Note: If you own the original Syberia, this is the same adventure.] Search a mysterious estate and find a brilliant and mysterious inventor in Syberia: Part 1 and experience the first part of this incredible trilogy! Kate Walker is a young lawyer visiting France to close the sale of a large manufacturing estate. But when the estate's owner turns up dead, Kate must search for the hidden heir. Delve into a mechanical wonderland filled with puzzles and surprises, on a journey that reaches far into the imagination in Syberia: Part 1!
Find a missing inventor
Solve awesome puzzles
Search a mysterious estate!
Check out our Blog Walkthrough
Puzzler World 2
Take on even more challenging Puzzles in Puzzler World 2! Earn terrific trophies and take on the incredible Master Mode! Complete Puzzles to unlock bonus games and a spin of the all-new Prize Wheel. Earn different prizes that can be used on those especially challenging levels. Collect as many prizes as you can as you train your brain to take on the different styles of puzzles and dominate Puzzler World 2!
Try out Master Mode
Earn awesome prizes
Take on challenging Puzzles!
Play Puzzler World!
iPhone/iPad/Android Games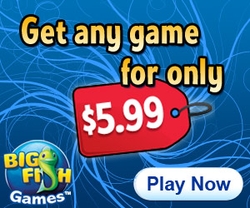 Recommended Sites