Sale Frenzy
Stay fashionable in Sale Frenzy and help an average girl get the attention of the boy she loves in this fun Time Management game! Search the city for the hippest apparel and stay a few steps ahead of your friends and rivals. Overcome all the obstacles as you purchase and upgrade a wide variety of bonuses. Use your Time Management talents to go on a Sale Frenzy and become the center of the average boy's universe!
Upgrade awesome bonuses
Find hip clothing
Stay fashionable
Revenge of the Spirit: Rite of Resurrection
The day famed mystery writer Adora Graves died the lights went out in the city of Beacon as the Revenge of the Spirit! It's up to you, a passerby, to cast light on this mystery or be stuck in this shadowy town forever. Explore gorgeous Hidden Object scenes and save the city of Beacon from the terrible curse. Calm the restless spirit to cast away the darkness and save the day in Revenge of the Spirit!
Confront a nasty spirit
Save an entire town
Cast light on Beacon!
Check out our Blog Walkthrough
Mystery Case Files ®: Dire Grove
The Celtic legend of Dire Grove has been passed down from generation to generation for centuries. Considered a fairytale, its telling was meant to frighten small children into staying in their beds through the night. A recently unearthed artifact in the United Kingdom, however, proves the dark legend to be true! Use your wits and Hidden Object talents to follow the trail of a group of missing graduate students in Mystery Case Files: Dire Grove!
Beautiful Hidden Object scenes
Check out our Blog Walkthrough
Get the Strategy Guide
If you love MCF, be sure to check out the Collector's Edition
Visit Mysterycasefiles.com
iPhone/iPad/Android Games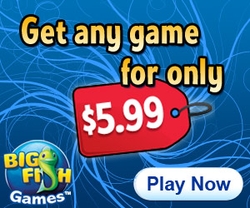 Recommended Sites