Spooky Mall
Run a Spooky Mall that is stocked with the goods that ghosts love in this ghoulishly fun Time Management game! Keep your shelves stocked, your customers happy, and your employees hopping to earn the money you need to buy new equipment and upgrade your stores. Clock in at midnight as you watch out for thieves, keep things clean, and quickly greet your customers to earn a perfect ranking in Spooky Mall!
Terrifying customers
Open different stores
Run a Spooky Mall!
Revenge of the Spirit: Rite of Resurrection
The day famed mystery writer Adora Graves died the lights went out in the city of Beacon as the Revenge of the Spirit! It's up to you, a passerby, to cast light on this mystery or be stuck in this shadowy town forever. Explore gorgeous Hidden Object scenes and save the city of Beacon from the terrible curse. Calm the restless spirit to cast away the darkness and save the day in Revenge of the Spirit!
Confront a nasty spirit
Save an entire town
Cast light on Beacon!
Check out our Blog Walkthrough
Puzzler World
Visit Puzzler World and enjoy different Puzzle types like Wordsearch, Fitword, Sudoku, and many more! Tackle the Quickplay mode for a quick Puzzle fix, or take on Challenge mode to unlock even more game types. Use hint tokens when things get too tricky and master the different types of gameplay to discover the bonus Puzzle modes. Immerse yourself in Puzzler World and put your brain and wits to the test!
Take on tricky Puzzles
Unlock game modes
Visit Puzzler World!
iPhone/iPad/Android Games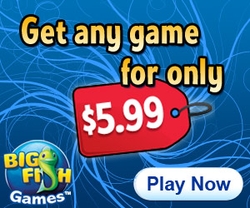 Recommended Sites