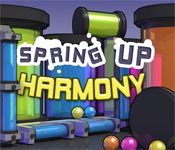 Spring Up Harmony by

Frozax Games
Use your aiming skills in this physics-based action-puzzler! Shoot balls in the 35 levels of Spring Up Harmony and catch the items falling out of the screen with your user-controlled bucket. Use the power-ups to deal with various gameplay elements such as fans, motors, switches and much more. Collect the fifteen rewards by performing outstanding shots and reaching milestones in the colorful world of Spring Up Harmony.
Compete against players all around the world with the online rankings available ingame and on the web. Watch your worldwide rank improve in real-time while you use the points multiplier to reach high scores!
Spring Up Harmony also allows you to play with your friends in exclusive multi-player levels.
Play
Spring Up Harmony

on your favorite platform
Mystery Agency: Visions of Time
After going to a remote cabin, Isabel stumbles upon an old lab that contains a mysterious serum in Mystery Agency: Visions of Time! In order to work through a serious case of writer's block, Isabel travels to the Quinault Rain Forest to refuel her creative juices. While she's there she discovers a mysterious lab and decides to dig deeper to try to find a great story for her screenplay. Investigate her discovery in this incredible Hidden Object Puzzle Adventure game!
Explore a mysterious lab
Discover an incredible story
See Visions of the Time!
Haunted Halls: Fears from Childhood
Explore the evil Dr. Blackmore's latest experiment in a Haunted Halls: Fears from Childhood, a terrifying Hidden Object Puzzle Adventure game! After dragging Tim through a mysterious portal, Dr. Blackmore reveals his newest atrocity: a world that makes the fears of children a reality. Help the hapless victims confront their fears and return home. Track Dr. Blackmore to his lair and save the day in Haunted Halls: Fears from Childhood!
Incredible gameplay
Spooky atmosphere
For a more in-depth experience, check out the Collector's Edition!
Get the Strategy Guide!
Check out our Blog Walkthrough!
High Scores
| | | |
| --- | --- | --- |
| 1. | Mary | 4441950 |
| 2. | Oufti | 4327850 |
| 3. | DasIdol | 4148050 |
| 4. | Baron | 4104900 |
| 5. | Jim | 3941550 |
| 6. | DijiDiji | 3938000 |
| 7. | Onite | 3783050 |
| 8. | Player | 3584650 |
| 9. | Remy | 3510450 |
| 10. | Eman | 3487950 |
iPhone/iPad/Android Games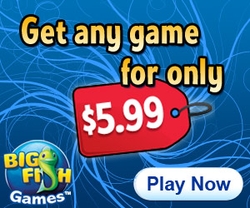 Recommended Sites