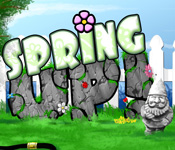 Spring Up! by

Frozax Games
The realistic physics of Spring Up! offer a unique experience with bouncing balls and bricks! Clear the 72 levels of 12 worlds by launching balls on color-matching elements. Try to use the blow of the fans, therebounds of the bumpers, the teleporters and various dynamic items to guide the balls. Once you hit the pegs, you still have to catch them using a user-controlled paddle to get more points. Many power-ups can help you by upgrading your paddle or increasing your score multiplier. Using credits won by making big plays and combos, you can buy around 50 upgradables items for your own customizable garden, such as trees, statues, fountains, flowers and much more! Upload your hiscores on Internet and compare your points and accuracy to other players.
Play
Spring Up!

on your favorite platform
Slot Quest: Wild West Shootout
Make your stand against the Red Bandana Boys at the Not Bad Corral in Slot Quest: Wild West Shootout! As the local Sheriff of Tumbleweed Town, it's up to you to use the power of the slot to stop the bad guys and save the town! Complete quests and challenges as you free the four different areas of Tumbleweed Town and unlock new slots along the way. Survive the shootout in Slot Quest: Wild West Shootout!
Take back the town
Survive a shootout
Make your stand!
Jewel Quest: The Sapphire Dragon
After crash-landing on a frozen mountain Raj makes an incredible discovery in Jewel Quest 6: The Sapphire Dragon! Explore the Temple of Wishes, an ancient complex thought to be only a legend, and take on a gang of ruthless pirates. Solve action-packed Jewel Boards and challenge yourself with bonus levels as you explore the entire globe. Play as different characters with unique abilities and tackle new challenges in Jewel Quest 6: The Sapphire Dragon!
Action-packed Jewel Boards
Unique characters
Pursue ruthless pirates!
High Scores
| | | |
| --- | --- | --- |
| 1. | marie | 970873 |
| 2. | Pol | 846248 |
| 3. | D@vid | 772828 |
| 4. | pear | 749497 |
| 5. | tom | 701849 |
| 6. | sv | 698905 |
| 7. | ajiger | 697959 |
| 8. | Ahmad | 675024 |
| 9. | kugellber | 659504 |
| 10. | Jeka | 653894 |
iPhone/iPad/Android Games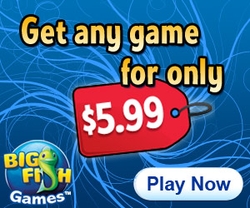 Recommended Sites