Mirrors & Reflections Puzzles by

Frozax Games
In this logic puzzle game, place mirrors to direct the lasers to the proper exit!
Guess the orientation of the mirrors with logic only. No random moves.
Can you solve the 1040 levels of increasing difficulty?
Features:
1040 levels for beginners and experts
Free unlimited use of hints when you are stuck
Collect a star in each level
The game is available in English, French, Italian, German, Spanish, Brasilian/Portugese, Dutch, Russian, Chinese, Japanese and Korean.
Dark Dimensions: City of Ash
You've been studying the supernatural phenomenon known as dark dimensions since you were very young, hoping that they will eventually lead you to your missing family, but nothing has prepared you for the danger that awaits you in Phoenix Hill, California. Once a prosperous mining town in the 1950s, a volcanic eruption changed everything. Now its citizens are trapped as spirits of ash, unable to move on. Can you uncover the tragedy that caused this dark dimension to appear? While most of the inhabitants are friendly, one fiery ghost will do anything to stop you. Volcanic tremors are rumbling beneath your feet. Will the volcano erupt again? Watch your step in Dark Dimensions: City of Ash, a sizzling Hidden Object Puzzle Adventure game. Check out our Blog Walkthrough Get the Strategy Guide! For a more in depth experience, check out the Collector's Edition Help Phoenix Hill rise from the ashes!
Hypnosis
Mysterious circumstances surround the disappearance of a physician from a psychiatric clinic, and police have requested your assistance in the investigation. The patients are behaving oddly as you arrive at the scene, but as an experienced hypnotist, you are able to sedate them and travel into their psyches. As you dive deep into their subconscious minds, you'll discover that this group of patients is comprised of a collection of exceptionally gifted and intelligent individuals: a painter, a musician, a scientist, a businessman and other bright minds. While each mind contains shocking surprises and intriguing puzzles, none are without terrifying phobias and dangerous obsessions which lead you to believe that what seemed like the disappearance of one man might actually be a catastrophe of epic proportions. Can you face your own subconscious to find the answers? Ever-expanding plot! Impressive graphics and special effects! Meet uncommonly complex characters!
iPhone/iPad/Android Games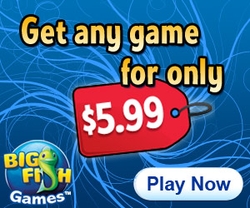 Recommended Sites