Mirrors & Reflections Puzzles by

Frozax Games
In this logic puzzle game, place mirrors to direct the lasers to the proper exit!
Guess the orientation of the mirrors with logic only. No random moves.
Can you solve the 1040 levels of increasing difficulty?
Features:
1040 levels for beginners and experts
Free unlimited use of hints when you are stuck
Collect a star in each level
The game is available in English, French, Italian, German, Spanish, Brasilian/Portugese, Dutch, Russian, Chinese, Japanese and Korean.
Dark Dimensions: City of Ash
You've been studying the supernatural phenomenon known as dark dimensions since you were very young, hoping that they will eventually lead you to your missing family, but nothing has prepared you for the danger that awaits you in Phoenix Hill, California. Once a prosperous mining town in the 1950s, a volcanic eruption changed everything. Now its citizens are trapped as spirits of ash, unable to move on. Can you uncover the tragedy that caused this dark dimension to appear? While most of the inhabitants are friendly, one fiery ghost will do anything to stop you. Volcanic tremors are rumbling beneath your feet. Will the volcano erupt again? Watch your step in Dark Dimensions: City of Ash, a sizzling Hidden Object Puzzle Adventure game. Check out our Blog Walkthrough Get the Strategy Guide! For a more in depth experience, check out the Collector's Edition Help Phoenix Hill rise from the ashes!
Chimeras: Tune Of Revenge
During a celebration, a mysterious organ grinder appears, selling fortune cards for a penny. When the first victim falls prey to a mysterious beast, you rush to discover who this organ grinder is and what he wants. He claims revenge for the death of an innocent man, but what really happened on that day thirteen years ago? And who is trying to cover it up? A web of lies and deceit await you in this darkened city that was once so full of happiness. Uncover the truth and unmask the true villain in Chimeras: Tune of Revenge, a thrilling Hidden Object Puzzle Adventure game. Breathtaking adventure Diverse and moving storyline Check out our Blog Walkthrough Get the Strategy Guide! For a more in depth experience, check out the Collector's Edition
iPhone/iPad/Android Games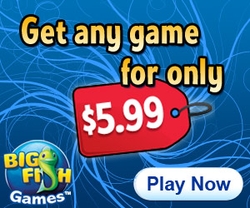 Recommended Sites