Mirrors & Reflections Puzzles by

Frozax Games
In this logic puzzle game, place mirrors to direct the lasers to the proper exit!
Guess the orientation of the mirrors with logic only. No random moves.
Can you solve the 1040 levels of increasing difficulty?
Features:
1040 levels for beginners and experts
Free unlimited use of hints when you are stuck
Collect a star in each level
The game is available in English, French, Italian, German, Spanish, Brasilian/Portugese, Dutch, Russian, Chinese, Japanese and Korean.
Final Cut: Encore
Your murderous half-sister has escaped, and you've got the last piece of your father's treacherous film projector. The breakout success story returns for an encore as you uncover the truth about your father's dark secrets and find out who's really behind his death and his deadly invention in Final Cut: Encore. Check out our Blog Walkthrough Get the Strategy Guide! For a more in depth experience, check out the Collector's Edition
Imperial Island: Birth of an Empire
Help Emperor Omadan rebuild a prosperous empire in Imperial Island: Birth of an Empire! The wise Emperor Omadan once ruled over a great empire. The territory flourished, bringing joy to its people and arousing envy in Omadan's enemies. After many years of prosperity, the enemies of his great empire launched a relentless invasion. To avoid the destruction of his people, the Emperor made a difficult but wise decision. He fled along with all of the survivors to seek a land where his empire could begin anew. Help Emperor Omadan on his quest to reconstruct his lost empire in this gripping Match 3 game! Discover over 60 unique buildings Enjoy brilliant artwork Unlock all of the achievements!
iPhone/iPad/Android Games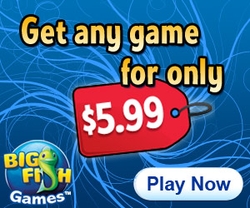 Recommended Sites