Hashi Puzzles: Bridges & Islands by

Frozax Games
Hashiwokakero (also called Ai-Ki-Ai, Bridges or Chopsticks) is the new sudoku-like game that will keep you entertained for hours! Try to complete the 420 levels of this logic puzzle game!
Features:
420 Levels organized in packs
5 different board sizes of increasing difficulty
Each level has a unique solution, no random move or bogus level
Hints available if you are stuck
Collect stars by completing levels without using hints
Press / Reviews
The Indie Mine - " A solid, traditional puzzle experience.", Brandon Schmidt
Finders
Carve a path through an unforgiving wilderness to rescue a hero trapped by a villain! As you balance time and resources, you'll also invent clever machines to accomplish special tasks, make friends with a Yeti, and prepare for the impending showdown against your enemy. Finders will provide hours of unforgettable fun! Step-by-step tutorial Gripping storyline 100 quests!
Natural Threat 2
Giant mutated plants have sprung up across the city, wreaking havoc and devouring the population. Prepare for exciting hidden object sequences, challenging mini-games, and a riveting story of heroism and survival! Do you have what it takes to be the hero and save her from the wickedness circling you? It's time to save the day in Natural Threat 2! 33 unique locations 10 hidden object scenes Defeat a lurking evil
iPhone/iPad/Android Games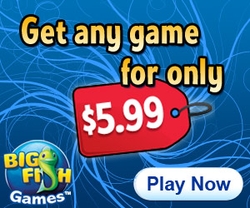 Recommended Sites