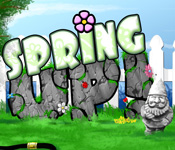 Spring Up! by

Frozax Games
The realistic physics of Spring Up! offer a unique experience with bouncing balls and bricks! Clear the 72 levels of 12 worlds by launching balls on color-matching elements. Try to use the blow of the fans, therebounds of the bumpers, the teleporters and various dynamic items to guide the balls. Once you hit the pegs, you still have to catch them using a user-controlled paddle to get more points. Many power-ups can help you by upgrading your paddle or increasing your score multiplier. Using credits won by making big plays and combos, you can buy around 50 upgradables items for your own customizable garden, such as trees, statues, fountains, flowers and much more! Upload your hiscores on Internet and compare your points and accuracy to other players.
Play
Spring Up!

on your favorite platform
Untold History: Descendant of the Sun
Confront an ancient evil and uncover your true destiny in Untold History: Descendant of the Sun! You spent your whole life believing that you were an orphan. But one night, your world is changed forever when an unexpected visitor arrives with a startling revelation – you are the fabled Descendant of the Sun, rightful heir to the most powerful artifact in the world! But as you set out to retrieve it, you find yourself confronted by an ancient evil willing to do anything to get the artifact for itself. Each step of your journey will bring you closer to your true destiny in this gorgeous Hidden Object Adventure game! Get the Strategy Guide! Check out our Blog Walkthrough For a more in depth experience, check out the Collector's Edition
Hypnosis
Mysterious circumstances surround the disappearance of a physician from a psychiatric clinic, and police have requested your assistance in the investigation. The patients are behaving oddly as you arrive at the scene, but as an experienced hypnotist, you are able to sedate them and travel into their psyches. As you dive deep into their subconscious minds, you'll discover that this group of patients is comprised of a collection of exceptionally gifted and intelligent individuals: a painter, a musician, a scientist, a businessman and other bright minds. While each mind contains shocking surprises and intriguing puzzles, none are without terrifying phobias and dangerous obsessions which lead you to believe that what seemed like the disappearance of one man might actually be a catastrophe of epic proportions. Can you face your own subconscious to find the answers? Ever-expanding plot! Impressive graphics and special effects! Meet uncommonly complex characters!
High Scores
| | | |
| --- | --- | --- |
| 1. | marie | 970873 |
| 2. | Pol | 846248 |
| 3. | D@vid | 772828 |
| 4. | pear | 749497 |
| 5. | tom | 701849 |
| 6. | sv | 698905 |
| 7. | ajiger | 697959 |
| 8. | Ahmad | 675024 |
| 9. | kugellber | 659504 |
| 10. | Jeka | 653894 |
iPhone/iPad/Android Games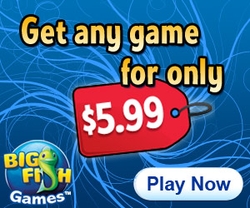 Recommended Sites