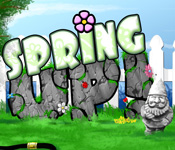 Spring Up! by

Frozax Games
The realistic physics of Spring Up! offer a unique experience with bouncing balls and bricks! Clear the 72 levels of 12 worlds by launching balls on color-matching elements. Try to use the blow of the fans, therebounds of the bumpers, the teleporters and various dynamic items to guide the balls. Once you hit the pegs, you still have to catch them using a user-controlled paddle to get more points. Many power-ups can help you by upgrading your paddle or increasing your score multiplier. Using credits won by making big plays and combos, you can buy around 50 upgradables items for your own customizable garden, such as trees, statues, fountains, flowers and much more! Upload your hiscores on Internet and compare your points and accuracy to other players.
Play
Spring Up!

on your favorite platform
Vacation Adventures: Park Ranger
Spend an exciting and adventurous summer working as a Park Ranger in a stunning National Park. Visit log cabins and areas of outstanding natural beauty such as lakes, woodland trails and mountain vistas. Set up outdoor activities like boating, rock climbing, horse riding, mountain biking and much much more. Perform your duties as a Park Ranger and protect the environment by collecting all the bonus trash items to recycle. Earn even more bonuses for finding all the Lost & Found items scattered around the Park. Enjoy this outstanding collection of Hidden Object Scenes and puzzles set in the great outdoors. Stunning scenes of natural beauty. Fabulous hidden object scenes and challenges. Spend a Summer Vacation as a Park Ranger!
Beware Planet Earth!
"Beware Planet Earth!" Heed the warning from the red planet, Earthlings! Our beloved globe is about to fall victim to a Martian strike against our single most valuable resource: cows! Protect Barney's bovine beauties in this colorful and whimsical tower defense game. Build an effective defense using towers, traps and objects, and fire your raygun at the green men. Help us repel the Martian invasion! Full Story Mode with 18 bonus challenges! 20 whacky machines, including the Helicowpter! Over 20 quirky Martians, from the Metalhead to the Ninja!
High Scores
| | | |
| --- | --- | --- |
| 1. | marie | 970873 |
| 2. | Pol | 846248 |
| 3. | D@vid | 772828 |
| 4. | pear | 749497 |
| 5. | tom | 701849 |
| 6. | sv | 698905 |
| 7. | ajiger | 697959 |
| 8. | Ahmad | 675024 |
| 9. | kugellber | 659504 |
| 10. | Jeka | 653894 |
iPhone/iPad/Android Games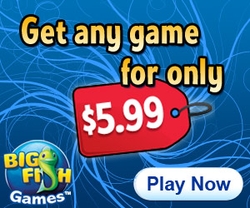 Recommended Sites