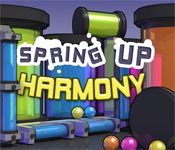 Spring Up Harmony by

Frozax Games
Use your aiming skills in this physics-based action-puzzler! Shoot balls in the 35 levels of Spring Up Harmony and catch the items falling out of the screen with your user-controlled bucket. Use the power-ups to deal with various gameplay elements such as fans, motors, switches and much more. Collect the fifteen rewards by performing outstanding shots and reaching milestones in the colorful world of Spring Up Harmony.
Compete against players all around the world with the online rankings available ingame and on the web. Watch your worldwide rank improve in real-time while you use the points multiplier to reach high scores!
Spring Up Harmony also allows you to play with your friends in exclusive multi-player levels.
Play
Spring Up Harmony

on your favorite platform
Myths of the World: Chinese Healer
A great myth has enduring power... no matter where the story comes from. In this first game in the exciting new Myths of the World series, your story begins as a Chinese healer who's brought to the Imperial City to save the Emperor's son. But you uncover a devious plot and end up having to save yourself! Throughout the game, you'll use your herbal kit to concoct powerful potions to summon spirits and heal the people you meet. There are also achievements to earn as you play. Check out our Blog Walkthrough Get the Strategy Guide! For a more in depth experience, check out the Collector's Edition
Corpatros: The Hidden Village
Frank Winters discovered an archaeological dig in a mysterious village called Corpatros—and immediately afterwards he vanished, never to return home. His daughter Alice, who was just a young girl when her father disappeared, is now a grown woman on the hunt for answers. When Alice receives a mysterious letter on the 20th anniversary of her father's disappearance, she decides to travel to Corpatros to find out the truth. Though Corpatros appears vacant and deserted at the time of her arrival, she soon advances through the village and discovers a whole new world, and her hopes linger on one question: Could her father still be alive in such a strange place? Unique and intriguing plot Discover the secrets of a deserted village! Investigate your father's disappearance!
High Scores
| | | |
| --- | --- | --- |
| 1. | Mary | 4441950 |
| 2. | Oufti | 4327850 |
| 3. | DasIdol | 4148050 |
| 4. | Baron | 4104900 |
| 5. | Jim | 3941550 |
| 6. | DijiDiji | 3938000 |
| 7. | Onite | 3783050 |
| 8. | Player | 3584650 |
| 9. | Remy | 3510450 |
| 10. | Eman | 3487950 |
iPhone/iPad/Android Games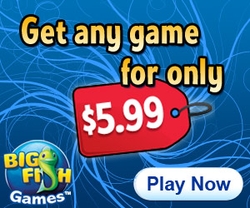 Recommended Sites