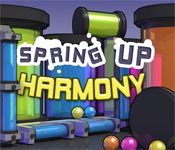 Spring Up Harmony by

Frozax Games
Use your aiming skills in this physics-based action-puzzler! Shoot balls in the 35 levels of Spring Up Harmony and catch the items falling out of the screen with your user-controlled bucket. Use the power-ups to deal with various gameplay elements such as fans, motors, switches and much more. Collect the fifteen rewards by performing outstanding shots and reaching milestones in the colorful world of Spring Up Harmony.
Compete against players all around the world with the online rankings available ingame and on the web. Watch your worldwide rank improve in real-time while you use the points multiplier to reach high scores!
Spring Up Harmony also allows you to play with your friends in exclusive multi-player levels.
Play
Spring Up Harmony

on your favorite platform
Beware Planet Earth!
"Beware Planet Earth!" Heed the warning from the red planet, Earthlings! Our beloved globe is about to fall victim to a Martian strike against our single most valuable resource: cows! Protect Barney's bovine beauties in this colorful and whimsical tower defense game. Build an effective defense using towers, traps and objects, and fire your raygun at the green men. Help us repel the Martian invasion! Full Story Mode with 18 bonus challenges! 20 whacky machines, including the Helicowpter! Over 20 quirky Martians, from the Metalhead to the Ninja!
Farm Frenzy 4
Save grandpa and grandma's farm from foreclosure in the wacky and wonderful Farm Frenzy 4! Virtual farming has never been more fun, so grab yer overalls, roll up yer sleeves and get ready for an egg-crackin', cow-milking, sheep-shearin' good time! 90 levels and 4 worlds 3D graphics Learn-as-you-play tutorial Play the original Farm Frenzy!
High Scores
| | | |
| --- | --- | --- |
| 1. | Mary | 4441950 |
| 2. | Oufti | 4327850 |
| 3. | DasIdol | 4148050 |
| 4. | Baron | 4104900 |
| 5. | Jim | 3941550 |
| 6. | DijiDiji | 3938000 |
| 7. | Onite | 3783050 |
| 8. | Player | 3584650 |
| 9. | Remy | 3510450 |
| 10. | Eman | 3487950 |
iPhone/iPad/Android Games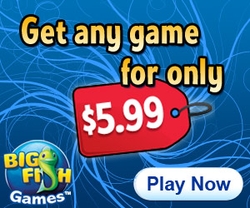 Recommended Sites