A new version of Don't Feed the Trolls is now available on iPhone/iPad and Android !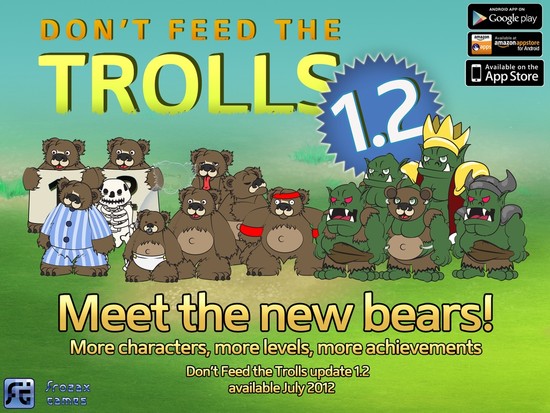 This major update adds nine levels, three characters, and five achievements.
Discover new gameplay with the sleeping bear, the twin bears or the invisible bear and keep slapping the trolls getting in your way. Collect the additional stars and take the opportunity to climb up the leaderboards.
Here is the full changelog:
Feature: Three new bears : Sleeping, Twin and Invisible
Feature: Nine new levels (three per difficulty)
Feature: Five new achievements
Tuning: Speedy bear is slightly slower, especially in "Hard"
Bugfix: The achievement "Good Start" now unlocks properly when you have exactly 10 stars